<![if !vml]>
<![endif]> <![if !vml]>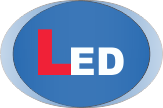 <![endif]>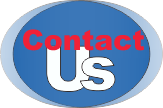 Cold Cathode
<![if !vml]>
<![endif]>Cold cathode is differs from neon lighting, which is used mainly to illuminate signage. Cold cathode lamps using a transformer with a higher secondary current step up to 120mA and with larger diameter.

Requiring fewer power sources and providing greater longevity than other forms of fluorescent lighting as it offers designers opportunity to provide a system of lighting that is attractive economic and functional. Cold cathode lamps can be shaped to fit any cove dimension, column, shape and fix at a regular distance from walls therefore it provides a uniform effect. Cold cathode lighting can design in these following places:
Residential Area

Commercial Area

Public Place
Best viewed with Netscape or IE Browser version 4.0 and above on 800 x 600 resolution
Copyright (c) 2000 Weng Lee Neonlite & Signcrafs Pte Ltd All Rights Reserved.